Staff
Our dedicated staff members are here to provide support, compassion, and information to help you through your journey of grief and the celebration of your loved one's life.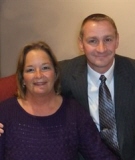 Kevin T. Spitzer
Funeral Director, Licensed Life Insurance Agent
On December 18, 2000 Spitzer Funeral Home became locally owned and operated by Kevin T Spitzer.

With 22 years of professional experience, our goals are to ensure that all possible care, respect, and comfort is given to each and every family during their time of loss.

We believe that within moments of entering our home, you will sense the warmth and openness and know that you have made the right decision.

Whether you wish to visit about prices, at-need services, pre-arrangements or transferring pre-arrangements, we thank you for considering Spitzer Funeral Home.

Kevin T. Spitzer grew up in Eureka and graduated from high school in 1982. He attended Northern State University where he received an Associate of Science Degree. He interned at Miller-Huebl Funeral Home in 1985. In 1987, he received his Mortuary of Science Degree from Dallas Institute of Funeral Service. He returned to work at Miller-Huebl Funeral Home until 1993 when he became employed at Behrens Mortuary in Rapid City. In August of 1997, Kevin began managing Spitzer Funeral Home and on December 18, 2000, he purchased the funeral home.


On November 13, 2006 Kevin purchased Miller-Huebl Funeral Home and now operates at 1111 S. Main St. as Spitzer-Miller Funeral Home.

Kevin and Lynda were married on September 13, 2009 in Key West, FL.
Kevin has two daughters; Krystina (Tyler) Heuer and Danielle (Jake) Mancada, Lynda has two sons; Jason (Kayla) Sander and Joshua (Tria) Sander, eight grandchildren and one great-grandson.


We welcome you to come and tour our facilities and meet our excellent staff.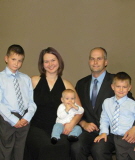 Brandon Leslie
Owner, Funeral Director, Manager
Brandon grew up in Goshen, IN and moved to Wessington Springs, SD in 1992. He graduated from Wessington Springs High School in 1994. He attended Northern State University and received a Bachelor of Science Degree in Sociology with a Criminal Justice option. In 2000, he went on to receive his Mortuary of Science Degree from Mid-America College of Funeral Service in Jeffersonville, IN. He served his apprenticeship at Price Funeral Chapel in Britton, SD. Brandon joined us on June 1, 2002 as a licensed director, and in January, 2012 became part owner of Spitzer-Miller Funeral Home. Brandon and his wife, Sara have four children, Micah Joshua, Levi and Seth. They attend the New Life Fellowship in Aberdeen. They enjoy time spent at Storybook Land and the Aberdeen Aquatics Center.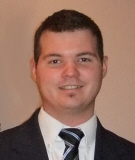 Chuck Mitzel, Jr.
Owner, Funeral Director
Chuck Mitzel, Jr. grew up in Aberdeen and graduated from Central High School in 2010. Growing up, Chuck worked for his dad's lawn care and snow removal service. He received his degree in Mortuary Science from Des Moines Area Community College in Ankeny, IA in October, 2016, and become a licensed funeral director January 1, 2017. He began working full time with Spitzer-Miller Funeral Home in January, 2015, however, he has been on staff since October, 2012. Chuck chose funeral service because of an interest to serve others in his community.
In his free time, Chuck enjoys going to see live bands, concerts, hunting pheasants with his Golden Retriever, Bocephus, and stock car racing.